Luigi Ghirri is known as one of the most influential and insightful contemporary photographers of the 20th Century. His work often focused on everyday, mundane and inconsequential subject matter, but his unique vision in reimagining these objects within new contextual frameworks elevated them to objects of wonder within his photographs.
Ghirri was born in 1943, in Scandiano, Italy, and his photographic career really began at the start of the 70's. However, the word career might be a bit premature at this stage, he was still very much an amateur and his technical abilities were limited by his lack of proper equipment – he set out with just a small Canon camera and some colour film. He then self-published his first book Kodachrome in 1978 as his contemporary photography manifesto, visually demonstrating his way of seeing to others and trying to use this to reposition photography's societal role in relation to Contemporary Art.
In a time of Pop Art, appropriating images and reimagining the everyday was very much in vogue, and Ghirri's own take on this through photographs was to juxtapose reality with an "artistic" alternative, almost becoming cartoonish in some respects. If you are an art lover don't miss our People magazine section, to discover more about the most important protagonists of the art world! In his introduction to the 2nd Edition publication of Kodachrome in 2012, 20 years after Ghirri's death, photography critic Francesco Zanot had this to say,
Ghirri fights to maintain our ability to see. His works are powerful devices for the re-education of the gaze. They alter the perception we have of the world without proposing a single path to follow, rather they provide us with the tools we need to find the one we're looking for.
It is at the point where these paths of perception diverge from one another that Ghirri questions the line between expected reality and actual reality, whilst simultaneously and quite ironically questioning where the image of a photograph exists within reality at all.
To explore more contemporary photographers on Kooness, check out Seb Janiak, Ugo Ricciardi, Ruben Brulat and many more.
This dichotomy between real and imagined ways of seeing is what leads people to often comment that Ghirri's work contains a dry wit, as though he finds intellectual stimulation in focusing on what others might overlook, and his simple compositions don't overcomplicate this effect. He turned his eye towards billboards, windows, doors, palm trees, pot plants, all objects that began to be serialised and proliferated as new forms of housing and leisure evolved in the 70's and 80's. He commented:
I'm interested in fleeting architecture, … objects which everyone calls kitsch but which for me have never been that way; they are objects which are laden with desires, dreams and collective memories …
Questioning the presence of memory, loss and other emotions is a secondary function of his balance between reality and the other. Does memory have a presence in these photographs? As tangible as the objects it is tied to?
His studies and visual theories on architecture took centre stage in an exhibition held at La Triennale di Milano this year, "LUIGI GHIRRI: THE LANDSCAPE OF ARCHITECTURE", which showcased the relationship Ghirri had with the magazine Lotus and using their archives included over 200 original prints shown in the three sections; Italian Landscape, Domestic Design, and Architectural Images. Currently, his work is also on display in Madrid, at the Reina Sofia museum, in "The Map and the Territory" the first ever retrospective of his works to be held outside of Italy.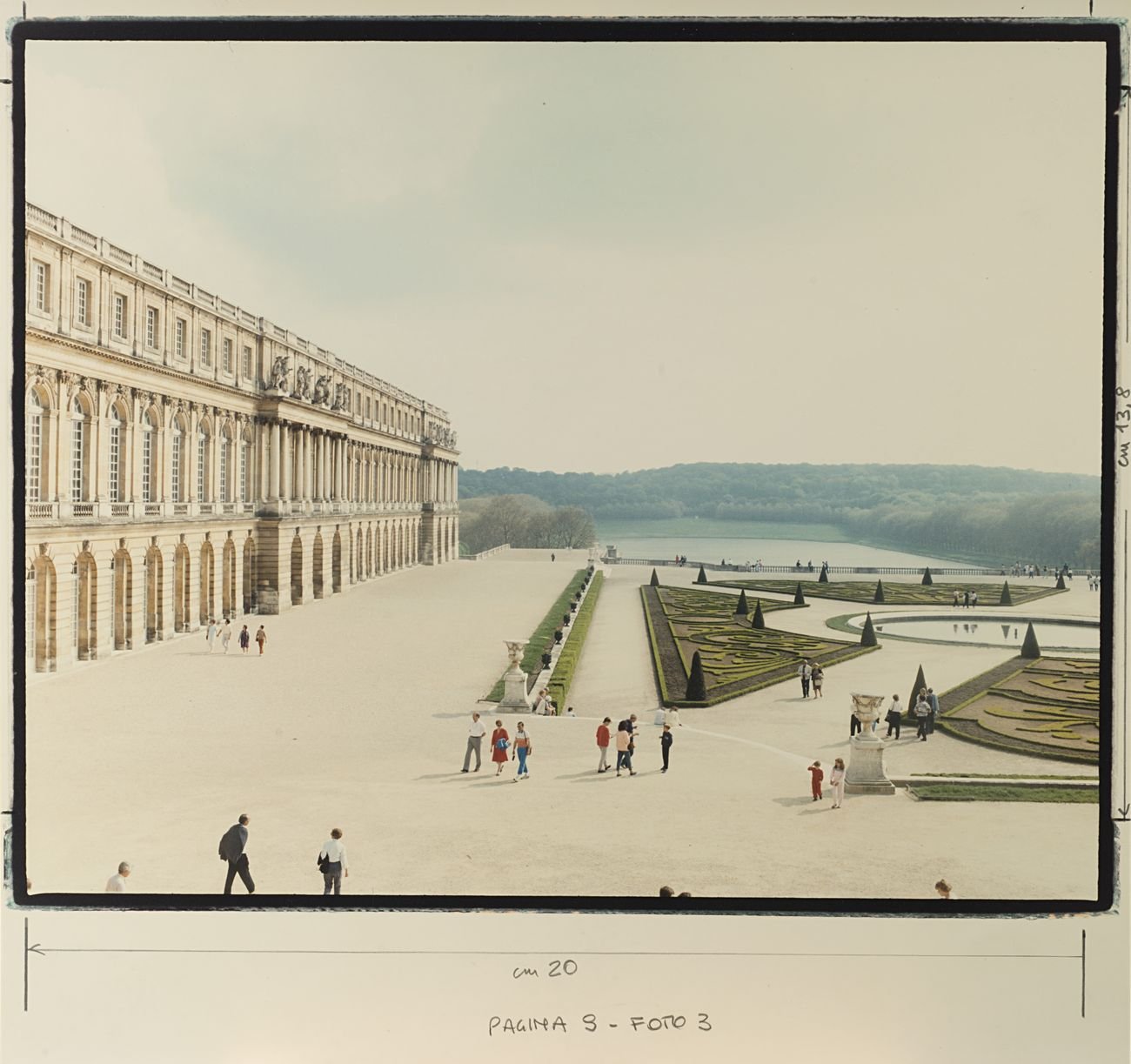 He not only championed photography through his work, but also in a vast body of critical essays he wrote on the subject in the 70s and 80s. He played a crucial role in positioning photography as art and debated heavily in the Italian discourse on visual theory. Recently, and for the first time, these essays have been collected and published as a single volume, in both Italian and English. The Complete Essays 1973–1991 includes 68 texts ranging from newspaper articles, to book introductions, notes for photography classes and lectures, and some personal thoughts about pop culture of the day. It is a fascinating dive into the mind of a man who did so much for photography, and who opened up the doors for many conceptual photographers to follow in his footsteps.
Stay tuned on Kooness Magazine for more exciting news from the art world.